The team
In 1990, we were a very young and enthusiastic Anglo-Spanish couple living in Scotland who wanted to try their luck in Spain. Between us, we had a background in language, teaching, biology, philosophy, and psychology. We sought to combine our love of science and the humanities with a collaborative vision of work. As parents of two young children, work-life balance was also important to us.
We were lucky enough to find private work at the University of Malaga to teach English. And so our dream began to come true. Little by little, over the course of 5 years, we took our first steps in academic translation and proofreading. We were strongly supported by and learned a lot from our English students with their amazing knowledge in different areas of expertise. We feel truly grateful for those early years, which allowed us to gain insights into the work, needs, and challenges of researchers in the natural and social sciences.
A lot has happened since then: the team has grown, as has our experience. But the core remains the same: we continue to collaborate with many of our early clients, while staying true to our ideals of teamwork, a multidisciplinary approach and ready to go an extra mile in every project
We have also gained valuable experience and insight into the Science, Medicine, and Pharmaceutics language and subcultures in Spain
We take the Spanish cultural and language load off your shoulders, leaving you free to focus on your ideas and business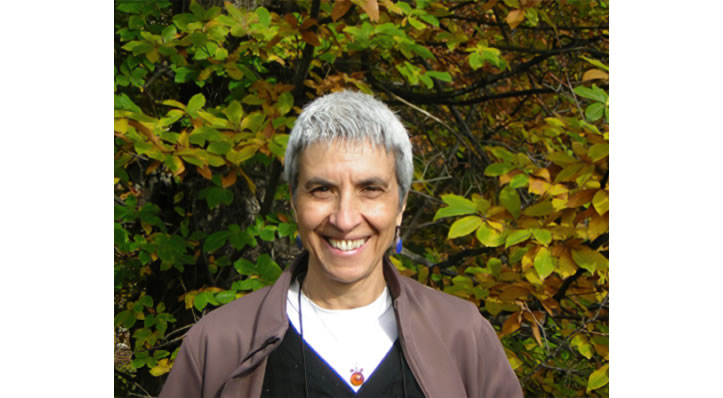 Luisa Fernández Sierra
DipTrans CIOL, Biological Sciences, Counselling and MTC
Luisa studied Biological Sciences for several years at the University of Granada. In 1983, she moved to the UK where, after a wide range of jobs, she started her business as a freelance translator. In 1995, she gained the Diploma in Translation from the Chartered Institute of Linguists, London.
The family moved to Malaga, where they taught English as a Second Language to University professors and students. She started collaborating with several publishing houses and translated around 10 books on personal development and complementary medicine. By 1998, she had expanded her areas of expertise to Finance, Medical, and Academic translation.
She has collaborated with several specialist Elsevier journals, and edit and translates material from leading pharmaceutical and medical companies (Medtronic, Abbott, Leica, and AstraZeneca, to name a few). She loves to innovate and has been working in transcreation and postediting for a number of years.
Via mentoring and training, she is currently sharing the knowledge gained over the last 30 years in the field with new freelance translators. She has been invited as a speaker on the translation business and training by several bodies and universities, has given webinars on CAT tools and postediting, and has written several articles in the field of translation, technology, and ecology.
Her other great passion is Traditional Chinese Medicine and Counselling, which she has been practicing for over 7 year in the Alpujarra, Spain.
Etheridiom Language Solutions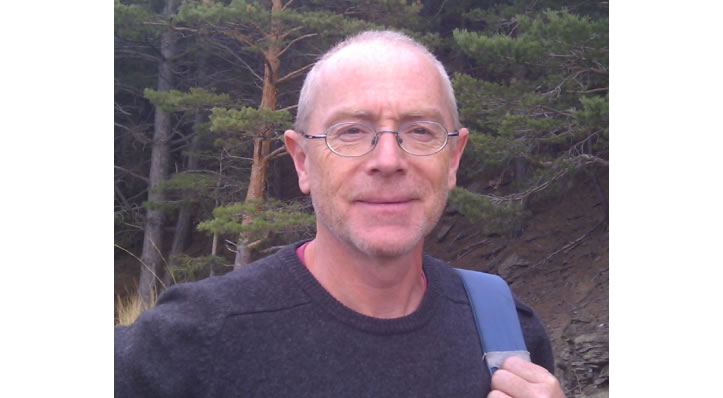 Simon Coxon
Philosophy and Psychology degree (hons), Leeds University, UK
Simon is English, with an honours degree in philosophy and psychology from the University of Leeds. His professional life began in a data processing centre at Barclays Bank in the City of London. A few years later, after completing his degree, he worked for a British publishing house as editor-in-chief. In 1987, he decided to get into teaching.
In 1990, the family moved to Malaga. After acquiring a Teaching English as a Foreign Language (TEFL Cambridge) qualification, he began teaching English to researchers and lecturers in various faculties of the University of Malaga. For several years, he combined teaching with reviewing and proofreading academic and scientific articles written by his students. The workload escalated and in 1998 he gave up teaching to become a full-time academic reviewer and translator. At that time, he also began collaboration with Springer-Verlag as a proof-reader for several scientific journals.
Currently, he works as an academic proof-reader and translator into English for researchers from various faculties and universities, covering fields such as Computer Science, Economics, Biology, and Psychology, and also works for hospitals and research centres throughout Spain. He is part of the team in charge of the English translation of the Revista Española de Cardiología and several other Elsevier publications.
He spends his free time reading,hiking, playing mandolin, and practicing Tai Chi.
Etheridiom Language Solutions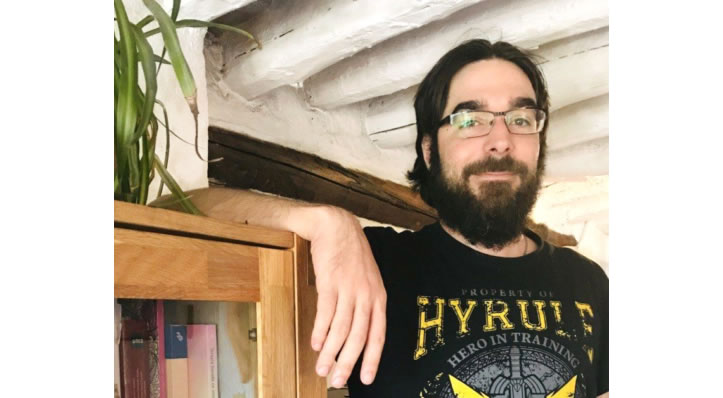 Miguel Coxon
CerTESOL, Chemistry and Science, Voice over
Miguel was born in England, but has spent most of his life in Spain. He has dual nationality and has used Spanish and English with equal frequency and fluency since childhood.
He studied Chemistry at the University of Granada, and spent a year at the University of Ottawa, Canada. In 2015, he obtained the Trinity College certificate for Teaching English as a Second Language.
Translation has been present in his life since a child. In the late 1990s, when he was just 14 years old, he helped Luisa to establish the correct register and tone of dialogues and texts from several video games into Spanish :-)
Later, during his university years, he worked every Summer in the family business collaborating with English and Spanish translations, and English proofreading in biomedicine, especially biochemistry and pharmacy. When his teaching career allowed him to do so, he has continued collaborating with Etheridiom and Sierralink. He continues to acquire translation skills and has already passed with Merit the Science and Technology unit of the DipTrans CioL exam.
His areas of expertise are chemistry, biotechnology, medicine, pharmacy, and video games.
He is currently training in voice acting and voiceover as a hobby.
He is an avid reader, a veteran gamer, and is actively interested in a broad range of topics, such as history, geopolitics, philosophy of mind, and communication.
Etheridiom Language Solutions
Small is Beautiful
We are sole traders and we want to stay that way. Small businesses like ours have a lot to offer. Large language service companies tend to involve a cumbersome set of intermediaries between clients and translators or proofreaders and editors. They are very useful if you need to produce your material in 20 different languages.  However, in other circumstances, communication can become a complex issue, quality may suffer, and you might not get as much for your money as you would like. We know this from the inside :-)
You'll be able to talk to us at any time with no intermediary. In this way, for example, you minimise the risk of misunderstanding, messages being missed, and problems not being resolved.  Our advice and feedback will always be especially tailored to your needs and your business. You can always make last minute changes and we will offer valuable linguistic suggestions to improve the final product.
Testimonials
What they say about us
Our articles have been published in high-impact international scientific journals, and we know that the quality of your translation has played a key role on it.
Simon and Luisa are always ready to get you out of a tight deadline and always with a level of friendliness that makes them a happy part of my professional life.